Meva and Sparky's babies whelped September 8, 2015.
12 months old
Here are a few photos from the CDCA Specialty in Romulus NY. Photos by Tom Nutting.
Thor Thor Penny
Best in Sweeps Winners Dog/ Best of Opposite
Best of Winners in Sweeps

Thor earning his CDCA-HC
10 months old
Here are a few photos from the ICDCA Specialty in Collins, MO.
Thor Penny Cora
2½ months old
The two girls from this litter will remain at HaTikva. The two boys have gone to their forever homes.
Here are our girls:
Cora Penny
HaTikva Kismet Mi Corazon De Oro HaTikva Kismet My Lucky Penny
Below are photos of Cora and Penny playing with Turmeric (black pup), Molly (black girl) and Nutmeg (cream girl)
Here is Thor in his new home in OH. Thor is co-owned by Treasure Knoll Canaans and HaTikva.
HaTikva TK Kismet Magnificent Thor
Stan Lee is now in his new home in MD. Stan Lee now lives with Goldie, a pup out of our 2007 litter.
Stan Lee before Stan Lee with Goldie
he left for MD
HaTikva Kismet Marvelous Stan Lee
7 weeks old
We would like to thank Cathi Oskow of Mazel Tov Canaans for doing the puppy testing for this litter.
Thor Stan Lee
Penny Cora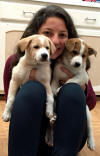 The girls relaxing with a friend after the puppy testing.
5 weeks old
Thor Stan Lee
Penny Cora
19 days old
Thor Stan Lee Penny Cora
5 days old
Cora (l-r) Thor, Stan Lee Penny (l-r) Cora, Penny Thor Thor & Stan Lee
2 days old
Cora, Thor, Stan Lee Penny Stan Lee
1 day old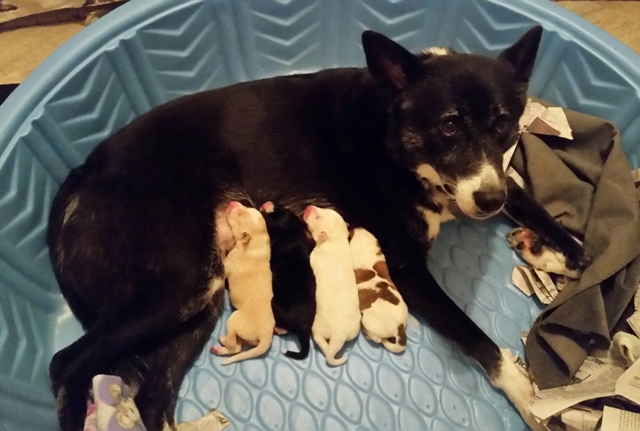 (l-r) Cora, Thor, Stan Lee (aka Stanley), Penny
the boys the girls
(l) Thor/(r) Stanley (l) Cora/(r) Penny