Nutmeg and Later's babies whelped September 14, 2015.
2015 Nutmeg Litter information
2½ months old
Three of the four pups have gone to their forever homes.
Ketziah (formerly Cinnamon) is enjoying life with her new family in CT. Ketziah shares her home with Shiloh who is from our 2010 litter. She also has a wonderful buddy and trainer named Shira.
HaTikva Sweet Ketziah
Here is Pepper in his new home in OH. Thor is co-owned by Treasure Knoll Canaans and HaTikva
HaTikva TK Sweet Victory Melech
Atlas (formerly Basil) is enjoying his new home in MN. Atlas shares his home with a lovely mix named Leena.
HaTikva Sweet Atlas
Turmeric is patiently awaiting until he is old enough to fly to France and join the Solemel crew.
Below are photos of Turmeric playing with our two puppies: Cora (cream with white trim) and Penny (white with red spots) and also the adults: Molly (black girl) and Nutmeg (cream girl, Turmeric's dam)
5 1/2 weeks
Pepper Turmeric
Basil Cinnamon
pups playing with mama Nutmeg and big sister Molly
Cinnamon - thank you to Keith Shank for taking these photos
4 weeks + 1 day old
Pepper Turmeric
Basil Cinnamon
13 days old
Pepper Turmeric Basil Cinnamon
10 days old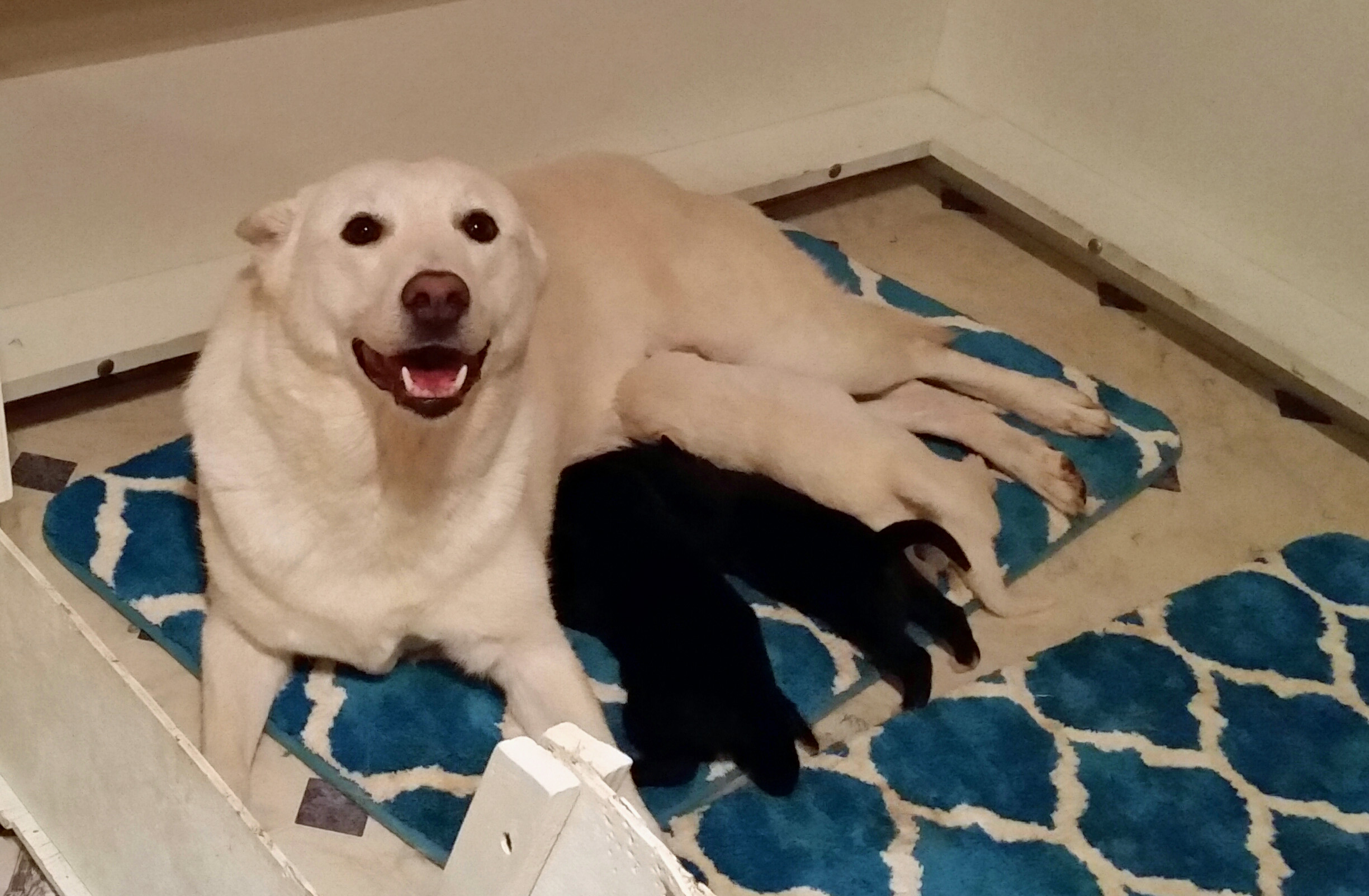 1 day old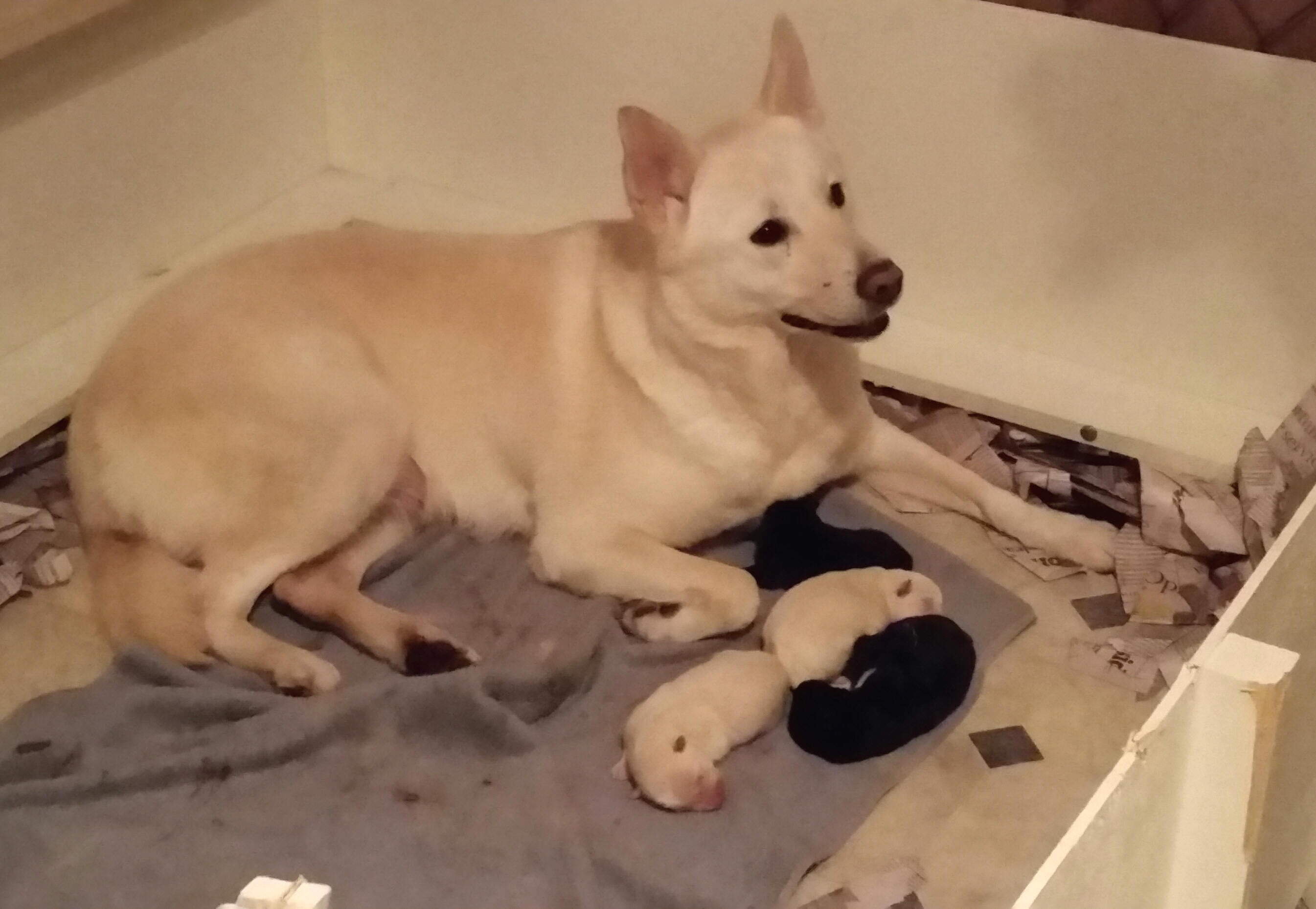 (clockwise from top) Pepper, Cinnamon, Turmeric, Basil
1st day