Mowgli is enjoying his wonderful home in Iowa. He is co-owned by his family and Cheryl Hennings (Cherrysh Canaan Dogs).
04/23/10 22½ months old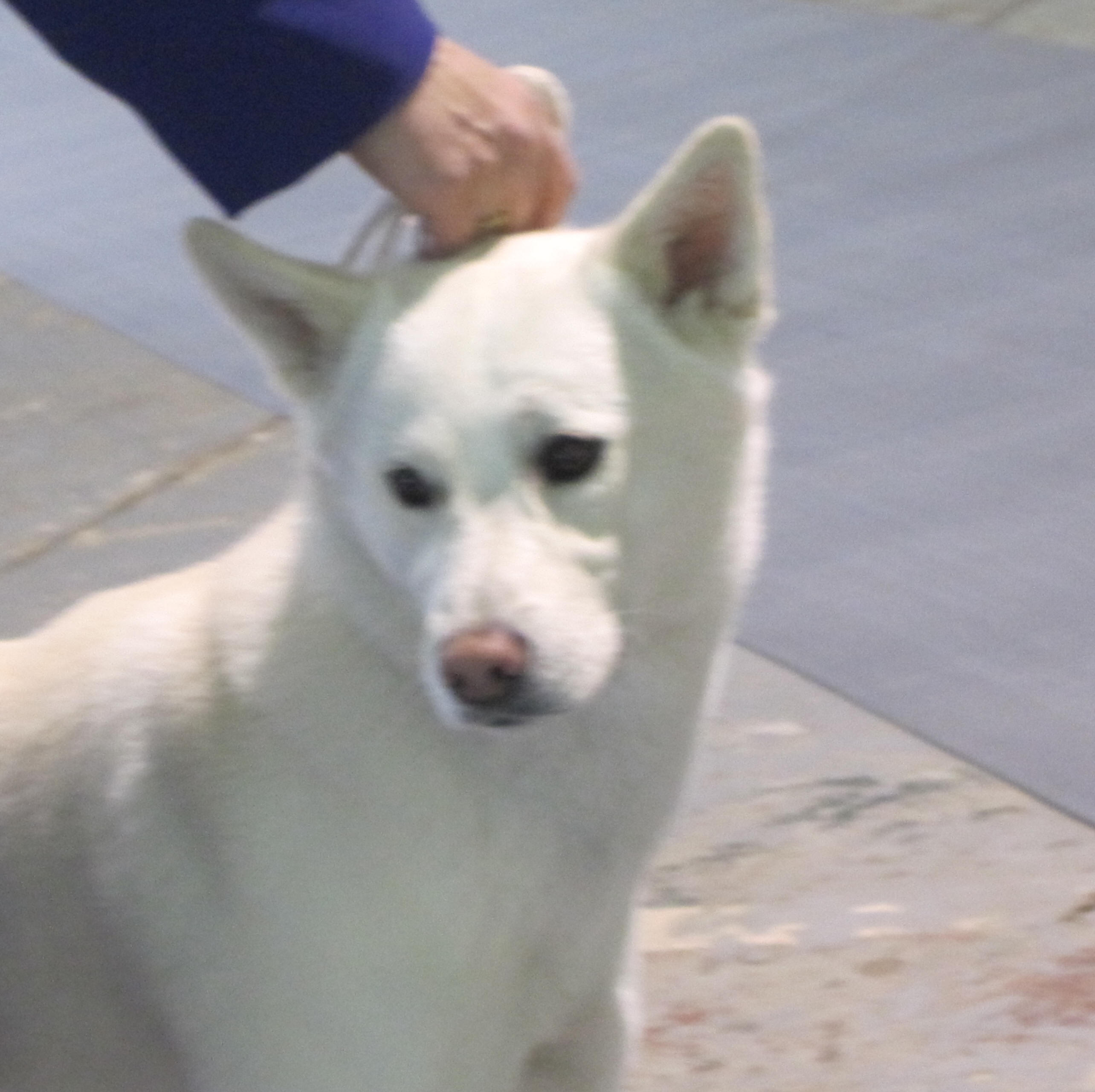 05/03/09 10½ months old
Mowgli really enjoyed herding sheep.
04/18/09 10 months old
Mowgli was Best Puppy and Winners Dog at the Waterloo Kennel Club on Saturday. He went on to win Puppy Group 2!
03/06/09 nearly 9 months old
01/05/09 nearly 7 months old
Mowgli shows off one of his tricks.
11/06/08 nearly 5 months old
11/04/08 nearly 5 months old
10/02/08 14 weeks old
09/07/08 10 weeks old
08/26/08 11 weeks old - showing off that a clever Canaan cannot be contained by a mere baby gate.
08/20/08 10 weeks old
This past week, Raja (aka "Mowgli") went to his new home in IA. Here he is enjoying his new home.
08/13/08 9 weeks old
08/03/08 7½ weeks old
07/30/08 7 weeks old
We would like to thank our friend Cathi Oskow (Mazel Tov Canaans) for performing the puppy testing at her home. The puppies did well, even though some of them were tired by the time it was their turn.
Raja has the potential to be a show/obedience/performance dog.
07/27/08 6½ weeks old
07/23/08 6 weeks old
Teal collar boy ("Raja") movie: "Aladdin"
07/13/08 4½ weeks old
The pups enjoyed playing outside.

07/06/08 3½ weeks old
Teal collar boy
06/26/08 day 15 - 2 weeks old
06/18/08 day 7 - 1 week old!
Teal collar boy
06/11/08 day 1
Proud Mama with her babies
(you can see the look of satisfaction on Mira's face)
Teal collar boy - 1lb - whelped at 4:25pm